Don't miss out on the Seafood Platter for 2 for just $50!  Limited time only.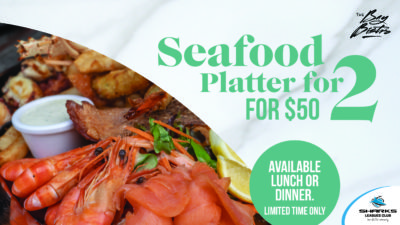 Buy one receive the second meal half price Bonanza Meal Offer – Monday to Wednesday!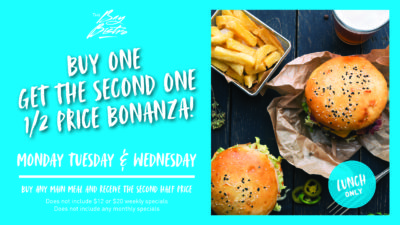 July Monthly Special – Lunch and Dinner Monday to Sunday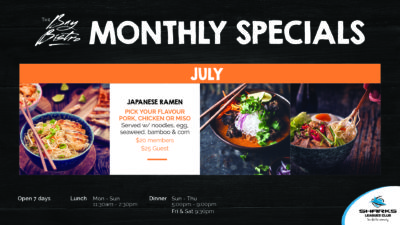 Away Game Special Only – $30 for a Pizza and a Bucket of Corona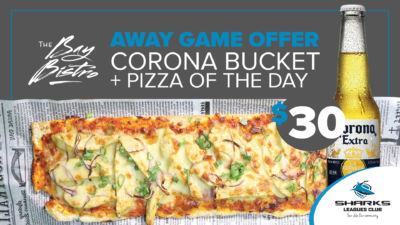 Open every day for lunch and dinner
Lunch
11.30am – 2.30pm
Dinner
5pm – 9pm (9.30pm Friday &Saturday)
Enjoy a meal at The Bay Bistro
Whether it be a quick bite to eat at lunch or a family night out, The Bay Bistro offers a fabulous menu selection to choose from with unbeatable friendly service.
The menu includes signature share plates, healthy options, all time favourites, burgers, seafood, pasta and the Chef's hand selected specials of the day.
* No further member discounts apply on mid-week specials
* All specials are excluding public holidays, special events & Sharks home games
Please note NO Bistro Bookings will be made on Home Game Day.