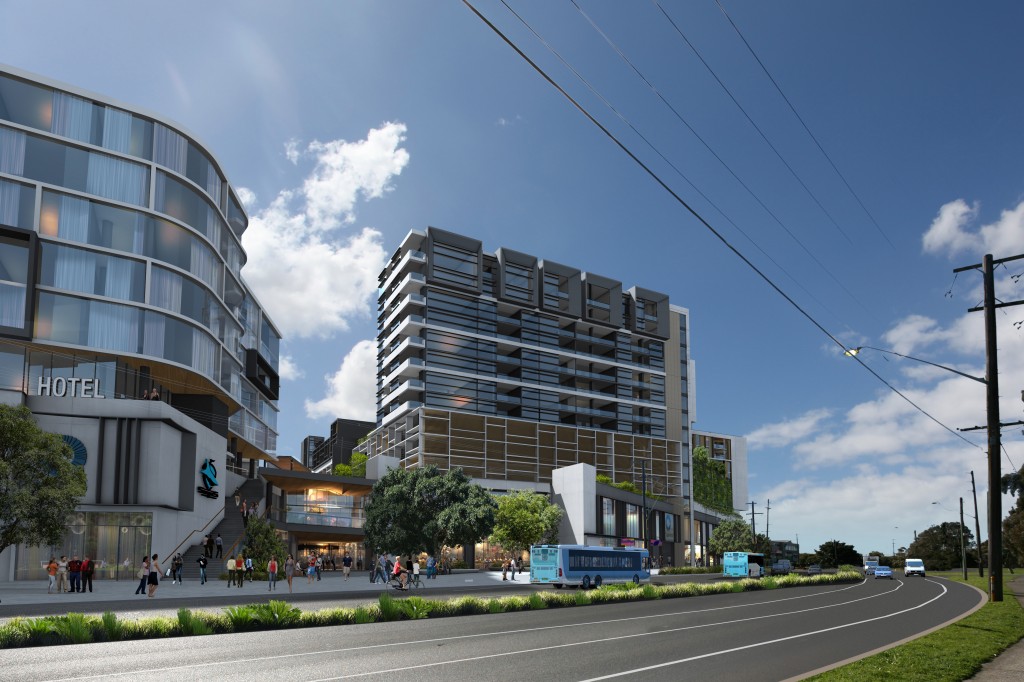 Woolooware Bay is a hive of activity as the first residents prepare to move in, construction on Stage 2 apartments continues and Capital Bluestone moves forward with enhanced plans for the masterplanned town centre.
Capital Bluestone is looking to enhance the town centre at Woolooware Bay by introducing a broader mix of uses into the site including a hotel, regional sports accommodation, community hub spaces and a Sharks Centre of Excellence. The modified plans also include about 220 apartments to be built above the already-approved Bay Central retail centre that will lead to increased activity and security for the shopping centre outside of normal business hours.
During the planning phases for this proposal, Capital Bluestone held more than 250 stakeholder meetings, drop-in evenings and information sessions in order to keep the community informed and provide opportunities for input and feedback.
That community consultation process has helped shape the current plans that meet growing needs for local tourism and visitor accommodation for both holidays and business travel, community spaces and housing diversity. Capital Bluestone will continue this community engagement as the planning process continues
We will keep you up to date on the process of this application.
If you have any questions, please email info@wooloowarebay.com.au